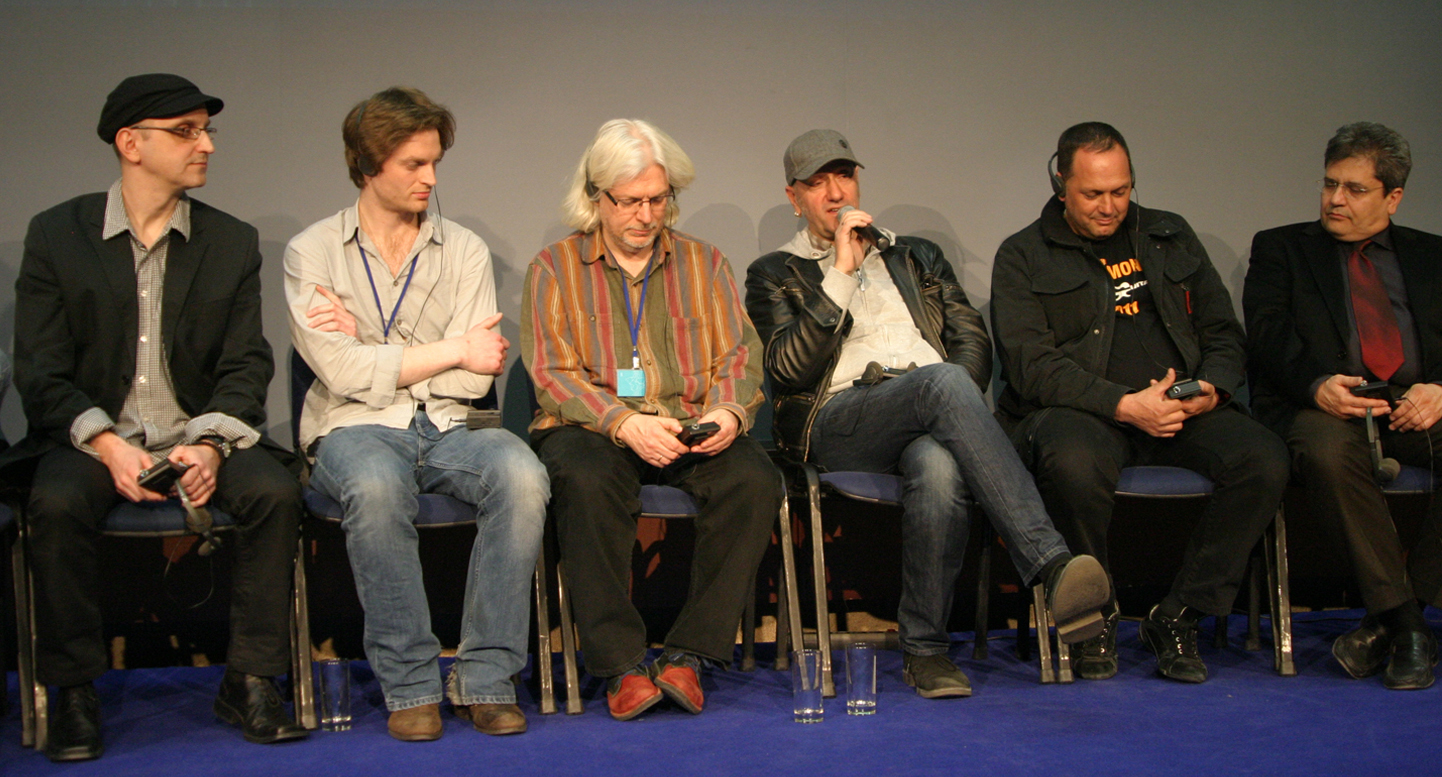 Photo: Press Conference – Guitar Art Festival
CITY MAGAZINE Review of CD "20 Long Hot Summers", 23/3/2020
…Serbian Tom Petty reminds us here of his virtuosity, whether it is original musical numbers or arrangements of classical and folk music. Paja is inviolable everywhere.
Aleksandar S. Jankovic
TMM Review of Concert in Fest Club Belgrade, 15/7/2011
As it was to be expected of that pleasant evening, Vuckovic with the band played his vision of a fusion music. The gig itself was completed by the expected ethno elements, but also some other genre details, such as the post-classical variations. Vuckovic, as a lover of ethno heritage of their region – eastern Serbia, on the moderate way played a lot of elements created in the local area.
Excelent instrumentalists, (it can be also said for musicians who shared a stage with him – keyboards, bass and drums) did not allow itself that technical synchronicity took place from musical pleasure.
Refined arrangements, great timing, at the end of two songa performed as a tribute to Leb i Sol ("Jovano Jovanke") and Smak ("Biska 2") made the atmosphere to boot on the stage, and the same back in the auditorium.
Vuckovic once again confirmed that his view of the fusion and ethno music is equally convincing in concert form, as in the studio.
BARIKADA Review of Concert "Guitart Trilogy", BITEF TEATAR, Belgrade, 29/5/2006
… Concert approved continually ascending path of Vladan Vuckovic Paja, as composer and, also, as performer. His career comes from "second plan" but shows maturity and high professionalism and quality.
B.Lokner
BLIC, review of CD "Long Sail Diary", 7/2005
… Collection of serious, completed and functional songs. Successful placement of remarkable skill… All compliments are deserved for competent, intimate dedication to universality of the music and spirit of traveling…
A. Zikic
YELLOWCAB, review of CD "Long Sail Diary", 7/2005
Seductive and velvety… Excelent modern and adult oriented rock album…
TMM review of CD "Long Sali Diary", 7/2005
Vuckovic devotionally, conscientiously and lyrically build themes of his compositions… If you are in chance to have his new album, do not hesitate to take it, do not hesitate to affront with music prepared by this author and virtuoso.
B. Lokner
"EVROPA" MAGAZINE, Revew of CD "Long Sail Diary", 7/2005
… Non pretentious musical confess fulfilled by atmosphere of the cities transferred by sounds of acoustic guitars. Artifice is in pleasant sound.
R. E.
POLITIKA, 6/10/2003, from reviewal of CD "On the East of the West"
As the title says, this album uncovers the beauty and secrets of the music from the East side, on the West side way. Author is dedicated to melodies, they are dominant in all arrangments, offered in new "package" – the most close to the ethno-pop style. Author's virtuosity on electric guitar, (crystal sound as Hank Marvin) is completely expresed. Also, author is expressed as talented keyboard player and percussionist. Sound of this album is pleasant, nice for every ear, traditional melodies also can be listened as background music.
D. Strbac
ROCK EXPRESS, 8/2003, from reviewal of CD "On the East of the West"
Vuckovic, on modern way explores traditional music, not well known in Serbia. Album is made of 14 exciting, modern and commercial instrumentals…
Z. Rogosic
BLIC, 28/4/2002, retrospective view
… In live promotion of actual CD "On the way to the Sun", published by MTS, in Atelje 212 Theater, in presence of respected news establishment – Mr. Peca Popovic, Mr. Petar Janjatovic, Mr. Voja Pantic, but also in presence of admirers of excellent and high-class music, Vladan Vuckovic Paja beneficently gave his music to the spectators…
N. Grujic
VECERNJE NOVOSTI, 30/5/2002, retrospective view
Musician Vladan Vuckovic Paja, guitarist in Zdravko Colic Band, presented his instrumental CD "On the Way to the Sun" in live mini concert held on Atelje 212 Theater. With band ALHEMIA, in Mark Knopfler and Sting style, he strongly and effectively played his music…
V. Pantelic
EKSPRES POLITIKA, 26/4/2002, retrospective view
… The most perspective Yugoslav guitarist held promotion of his actual CD "On the Way to the Sun" in Atelje 212 Theatre. (Comments: "What a voyage!" – Kornel Kovach, "I could not close my eyes!" – Dragoljub Djuricic.)
NIN, 5/6/2001, retrospective view related to the Zdravko Colic concert held on "Marakana Stadium" in Belgrade
… Vladan Vuckovic (guitar) and Nebojsa Paunic (sax) challenged Colic with their excellent instrumental solo parts.
TV REVIJA, 6/4/2001, from reviewal of CD "On the way to the Sun":
… This talented guitarist (also played electric sitar and keyboards) leaved out bravely and ambitiously into adventure which result is hard to prognosticate. His CD is characterized by luxurious music production, excellent playing of instruments and music based on existing experience of instrumental jazz-rock, pop and "ambiental" music. All together, his CD is excellent ID and recommendation for guitarist and author who is ready to answer to new challenges but also and offers.
D. S.
DNEVNI TELEGRAF, 5/6/98
Annunciated as a man from Zdravko Colic Band, and presented as a man who has "exerted" in Kornel Kovach in national TV show, Vladan Vuckovic Paja, closed last night concert loudly cheered by audience and Mr. Kovach personally…
Dragan Kremer
BLIC, 9/11/98, Zdravko Colic, the greatest Yugoslav pop star interview:
Blic: You were looking for musicians for your band, as we can hear them on the concerts, it seems that you have found an excellent band?
Colic: They are famous musicians in Belgrade. Drummer Dragoljub Djuricic put them together.
GLAS 14/9/98
… Atmosphere on concert is great. Colic is followed by excellent musicians…
Z. Prijovic
TV REVIJA, 13/6/98, from reviewal of CD "Wake up …" Bisera Velentanlic
… When you have an undoubted author as Kornel Kovach who has chosen great team of studio players for assistance – good result can not stay away.
D. S.
From Internet reviewal of CD "Once in the Life" Sasa Vasic:
… Song "Always when …" put acoustic guitar in the front… Song is characterized by very good lyrics and solo guitar part on the end of the song.
Jasmina Antonijevic
TV REVIJA, reviewal of CD "Nameless" Sasa Vasic:
… Music production is excellent, studio players are excellent also…
D. S.
TV REVIJA, reviewal of CD "Kristina"
Young, talented, singer Kristina, surrounded with group of experienced musicians, decided for music which deserves attention…